SPS has now completed the IUK funded project with it's long term customer Ceres Power that began in July 2017. SPS's part of the project was associated with a low-cost 1kW isolated DC to AC grid tied inverter system for use on Fuel Cell based micro combined heat and power residential applications. SPS's two main objectives for the project were:
To increase efficiency (without adding undue additional cost) targeting 92% at full power from low voltage DC in to 230V AC mains out. This is quite a tough target as two series power conversion stages are required for the application.
To build in the necessary hardware to support new grid connection standards for the UK and other geographic markets.
We are delighted to report that using one of our calibrated digital power meters, the efficiency was measured at 92.1% once the unit had reached its final temperature. This efficiency was achieved using low-cost silicon power semiconductor technology rather than using the latest "Wide-bandgap" devices. The latter is too expensive for the target application at this point in time. However, the new design is flexible enough to be upgraded with minimal effort when this situation changes in the future. Efficiencies of more like 95% will then be achievable.
SPS is now looking to exploit what it has learned through this project both from the core power electronics and the grid connectivity requirements. Please do get in contact if this is of interest. A photo of one of the prototypes that were produced in house is shown below.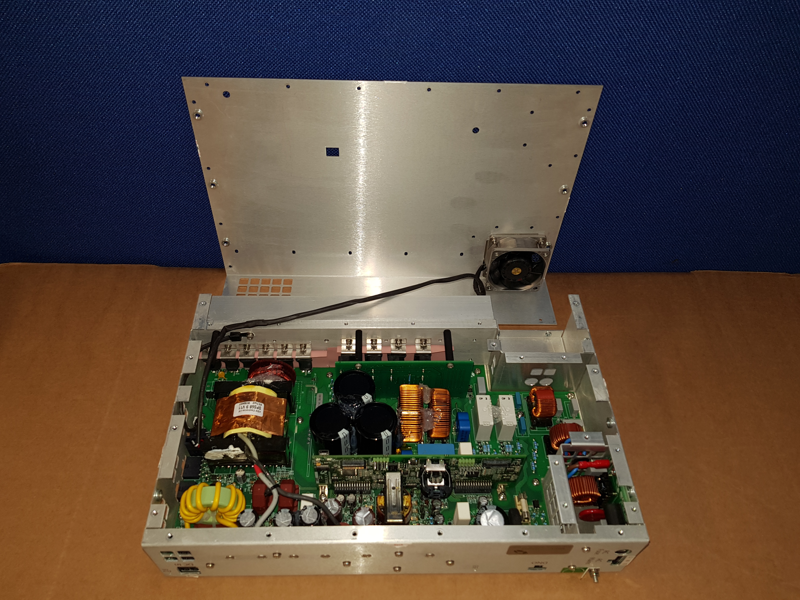 https://www.smartpowersolutions.com/wp-content/uploads/2020/01/IUK.png
220
220
spssps15
https://www.smartpowersolutions.com/wp-content/uploads/2015/05/0717-SMA-Logo-ALL-tx-WEB-2500x111.png
spssps15
2019-08-09 11:11:26
2020-01-24 13:32:30
Innovate UK Project a Success!!